1. Blade Runner (1982)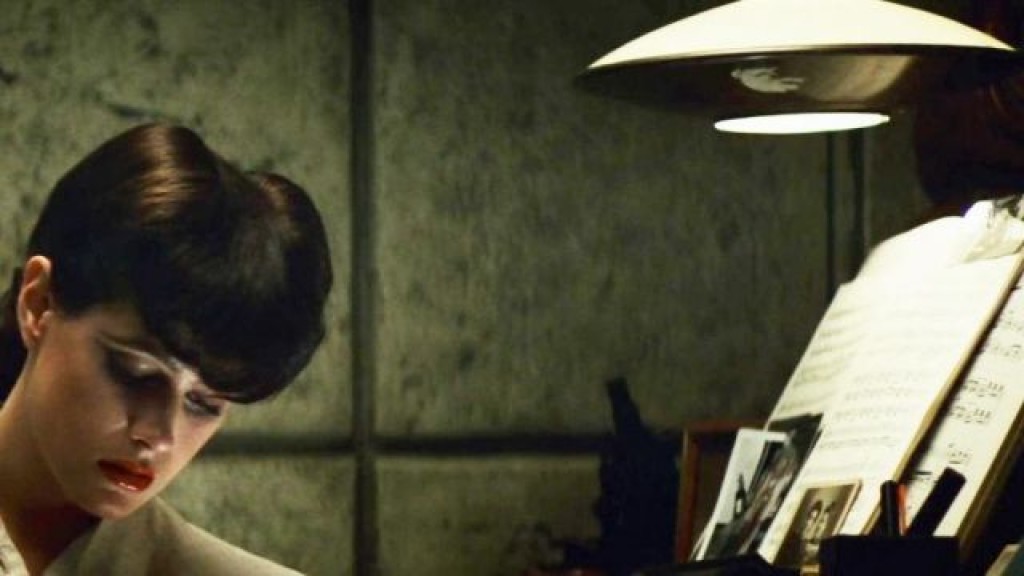 With set design from Lawrence G. Paull, the Blade Runner sees the retro futurism aesthetic come to life. One example from this classic sci-fi film, is the Mid Century Dazor Saucer Lamp see in Deckard's apartment, which is often referred to as a UFO lamp. Hovering over Deckard's piano, the lamp adds to the Future Noir moodiness of the film.
2. A Clockwork Orange (1971)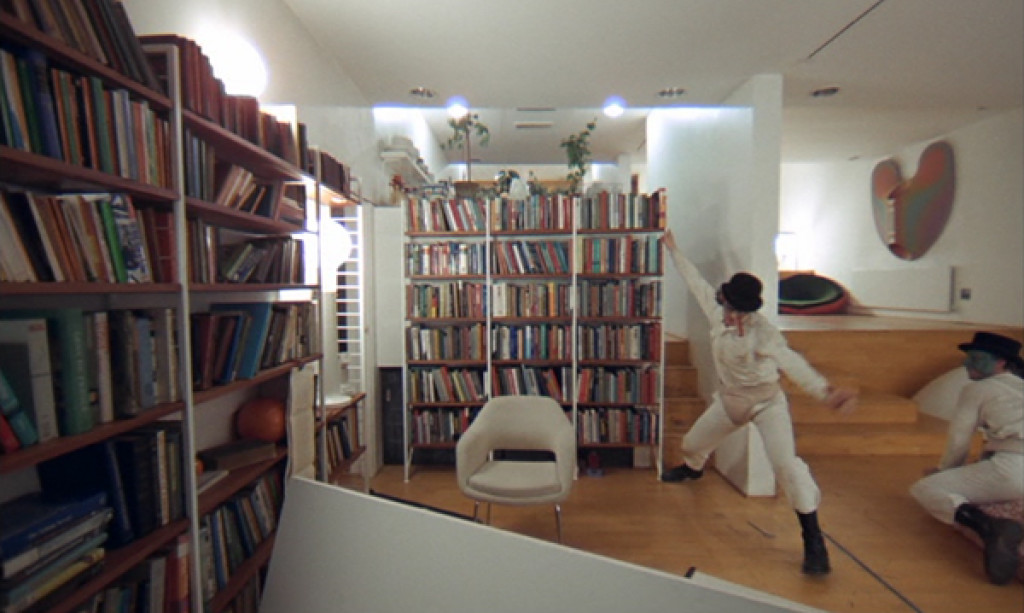 Featured in the writer's "Home" in A Clockwork Orange, the Eero Sarrinen Executive Armchair is an iconic design that features a contoured plywood seat supported by metal legs.
The design of Eero Saarinen's Executive Armchair of 1950 began more than a decade earlier, when he and Charles Eames submitted several designs to the Organic Design in Home Furnishings competition at MoMA - in which they won first prize. These fluid, sculptural shapes influenced the future work of both men – for Saarinen, most notably in his Tulip Chairs (seen in Star Trek) and Executive Chairs.
3. Austin Powers: International Man of Mystery (1997)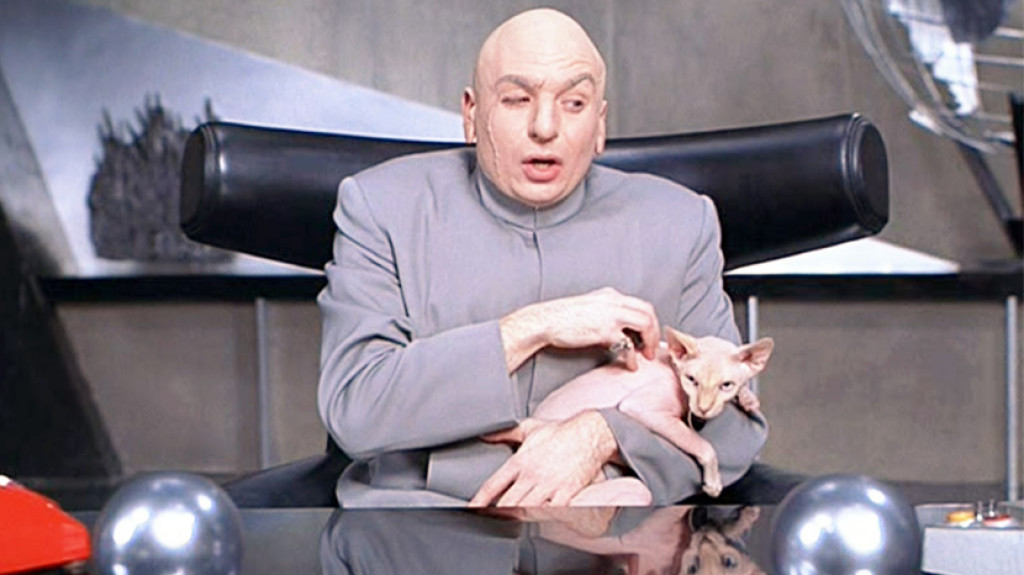 This armchair and matching ottoman was designed by Hans J. Wegner in the 1960s and produced by Erik Jorgensen in Denmark. It is fully upholstered in original black leather with chromed steel feet.
This handsome chair is also the essence of masculinity and was chosen for Mike Myers portrayal of Doctor Evil in Austin Powers.
4. The Devil Wears Prada (2006)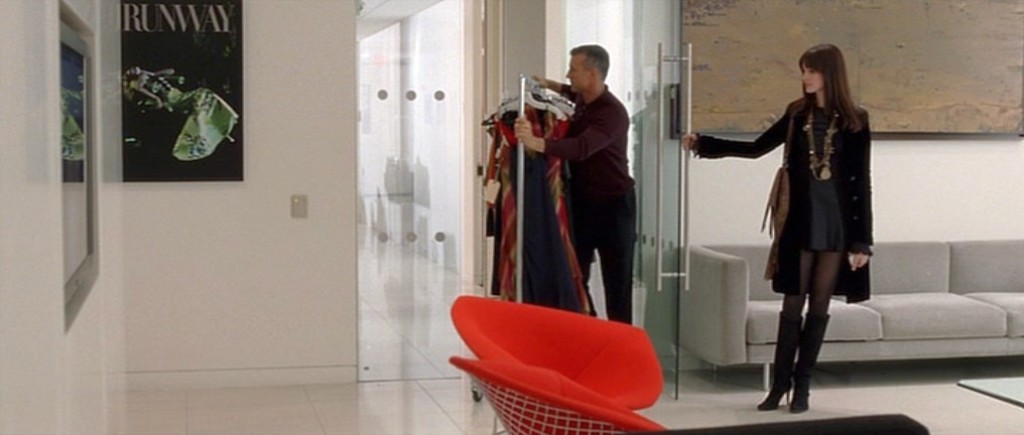 Originally designed by Harry Bertoia in 1952 as part of his Wire Collection, the iconic Diamond Chair is crafted from chromed aluminium wire interlaced into a dramatic and ergonomic diamond shape. Boasting intricately sculptural wings, this chair provides comfort and support alongside amazing design.
Featured in the Devil Wears Prada, the chair is a perfect example of glamorous simplicity and works beautifully in an array of interiors.
5. Mad Men (2007)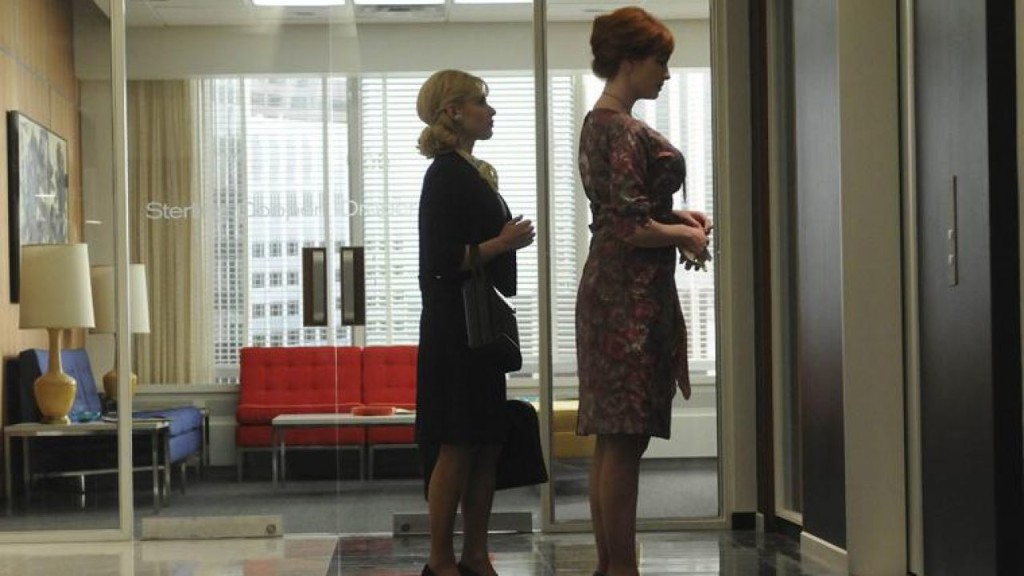 The super stylish Florence Knoll sofa designed in 1954, is the backbone of the Mid Century decor in Mad Men. Sleek and versatile, the Florence Knoll Sofa is known for it's geometric profile, constructed with a solid wood structure and an exposed metal frame all elevated on steel legs.
6. Men in Black II (2002)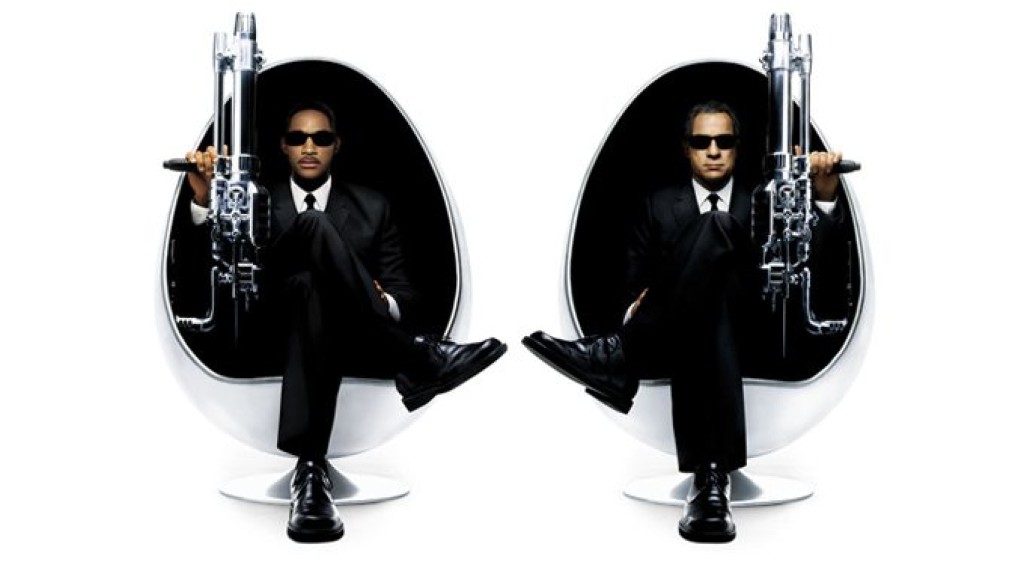 Designed by Henrik Thor-Larsen's, the iconic retro-futuristic 1968 Ovalia Egg Chair is perhaps best known for its starring role in the Men in Black films. It is a true design classic and exudes a stylish attitude.
This particular vintage Ovalia Egg Chair was produced by Torlan Staffanstorp Sweden in 1968. The shell is made from fibreglass chair and upholstered with black fabric and foam, resting on a polished aluminium swivel foot.
7. No Time To Die (2021)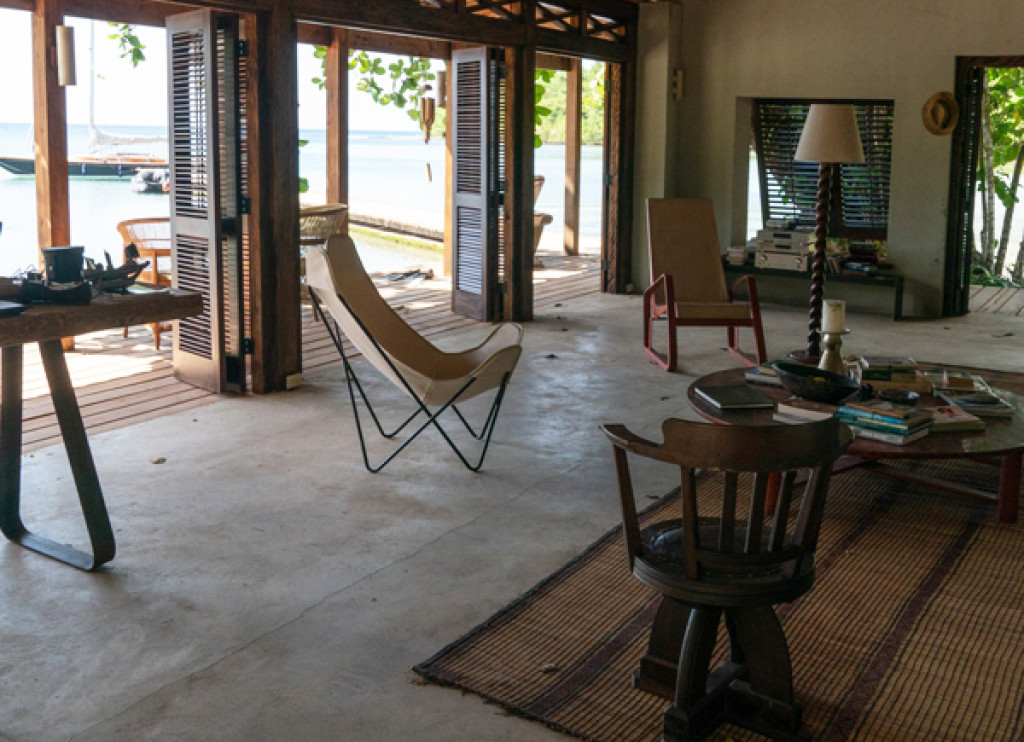 The Butterfly chair is featured in many films including No Time To Die.
The original was designed by Hardoy in 1938, and is described by the MoMA Design Director as one of the 'best efforts of modern chair design'. Hans Knoll also recognised this, and predicted its lasting popularity, when he began producing Hardoy Butterfly Chair in 1947.
8. Scarface (1983)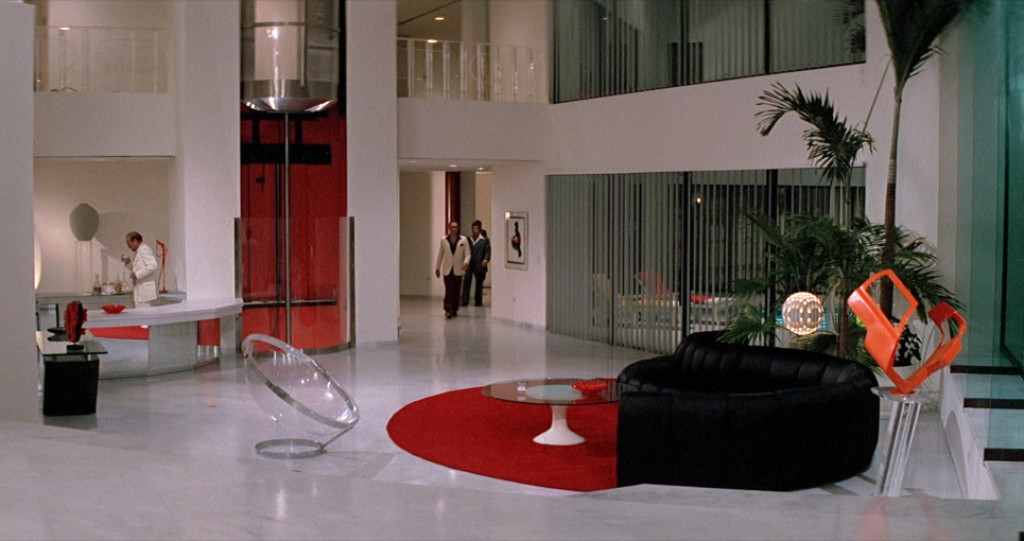 One of the most striking pieces of 1970s design, the De Sede DS600 "non stop" modular sofa featured in Scarface. Boasting elegance and attitude, this sofa features a rich and supple black leather comprised of 22 elements. The sofa can be twisted and turned, allowing it to be configured in a number of different positions. This makes it a very accommodating and versatile sofa, with the option for it to be broken down and made into smaller sofas.
We currently have one available, in a shorter dimension in a tan brown.
9. A Space Odyssey (2001)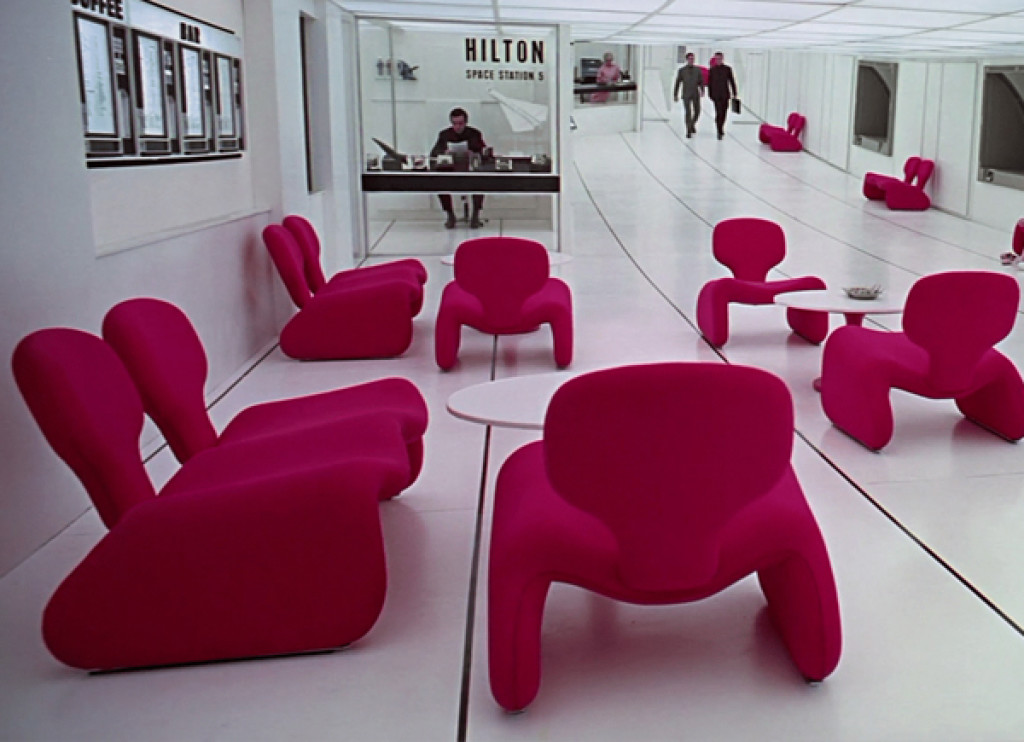 One of the most iconic chair and sofa designs ever to be featured in a film, the Djinn series was designed by Olivier Mourgue in 1965 whilst working for French manufacturer Airborne International. The Djinn chairs and stools embody the essence of 60s futuristic design and have gone on to firmly take their place in design history.
With their wave like, low slung silhouette, they were selected by Stanley Kubrick to appear in the Space Station 5 lobby in 2001: A Space Odyssey. These pieces represent Kubrick's vision of the future when the film was made (released in 1968) and the film has gone on to define what most visualise as the 'future' ever since.
10. The Skin I Live In (2011)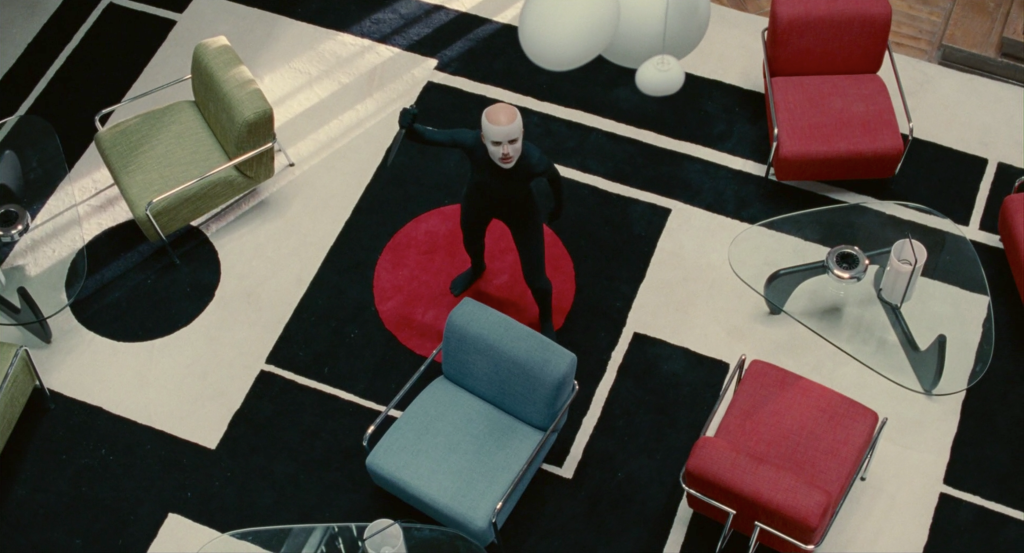 The iconic Noguchi coffee table represents designer Isamu Noguchi's belief that 'everything is sculpture'. A true design classic.